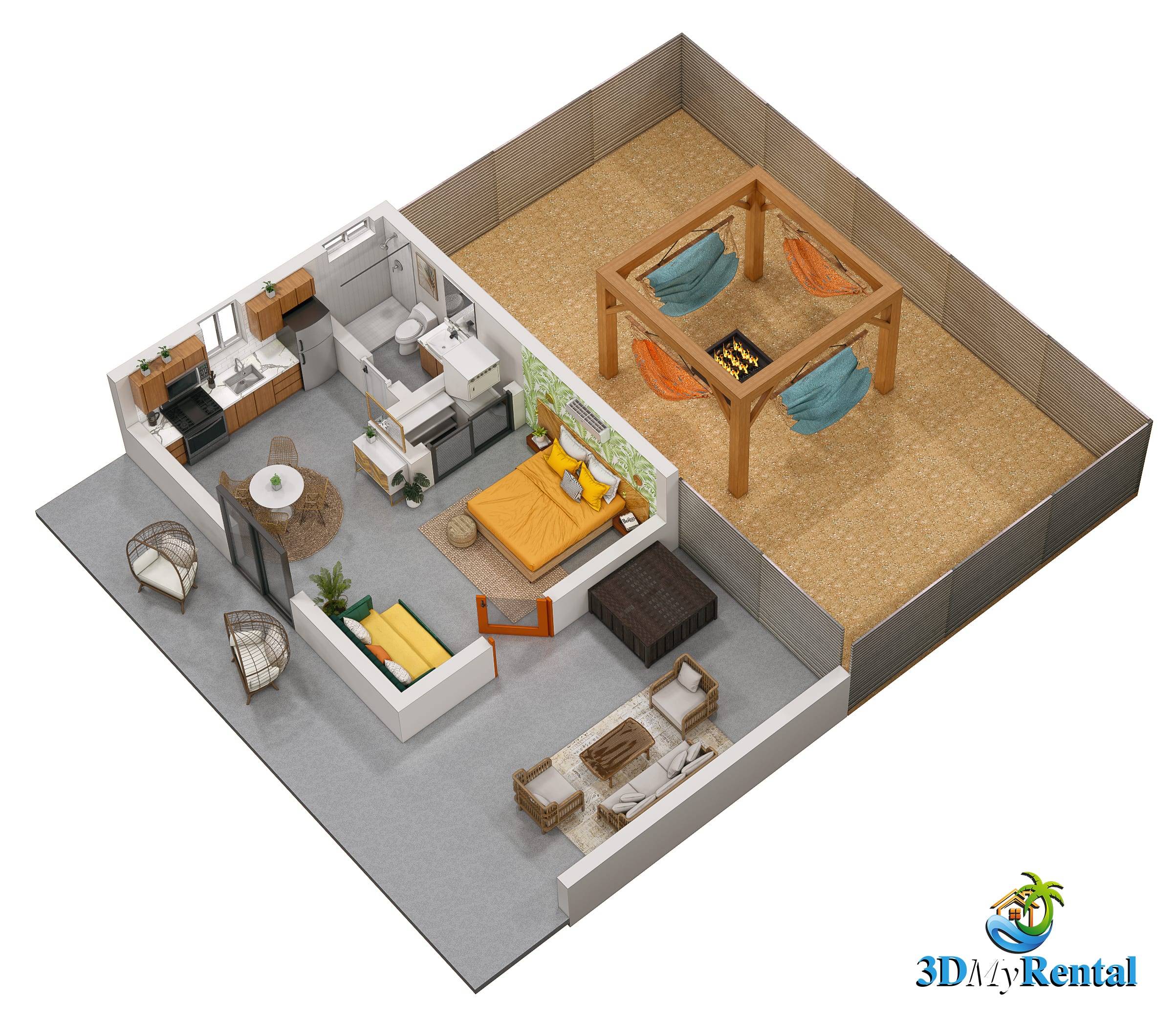 How to make a model of a 3D floor plan
Have you been looking at 3D floor plan models lately and are feeling inspired? Would you like to know what it takes to create one of your own? In this guide we will go over your options and how to create a beautiful 3D floor plan rendering.

"Find your purpose, and then capitalize on it."
First, let's understand the purpose of using 3D floor plans.
Are you building a new home and want to visualize how your property is going to look with an architectual rendering?
Perhaps you want to create an artistic rendering or a rendered interior design visual for your design project.
Or, if you're on our website, you may be trying to provide clarity to your travelers before they book your Airbnb listing.
Whatever the reason may be, 3D floor plan renderings are extremely helpful in providing insight, clarity, and an overall lived in feel to the property.
To get your finished product, there are two possible scenarios which we will go over: software and outsourcing.
Marketing Benefits

Great to use in your real estate marketing material.

Provides an Actionable Plan

A 3D floor plan can help you figure out what you do or don't want in your home or how you want to design it.

Answers Questions

Sometimes, photos or 2D sketches just don't cut it. Nothing compares to a 3D rendering to provide people a sense of scale and relatability.
Before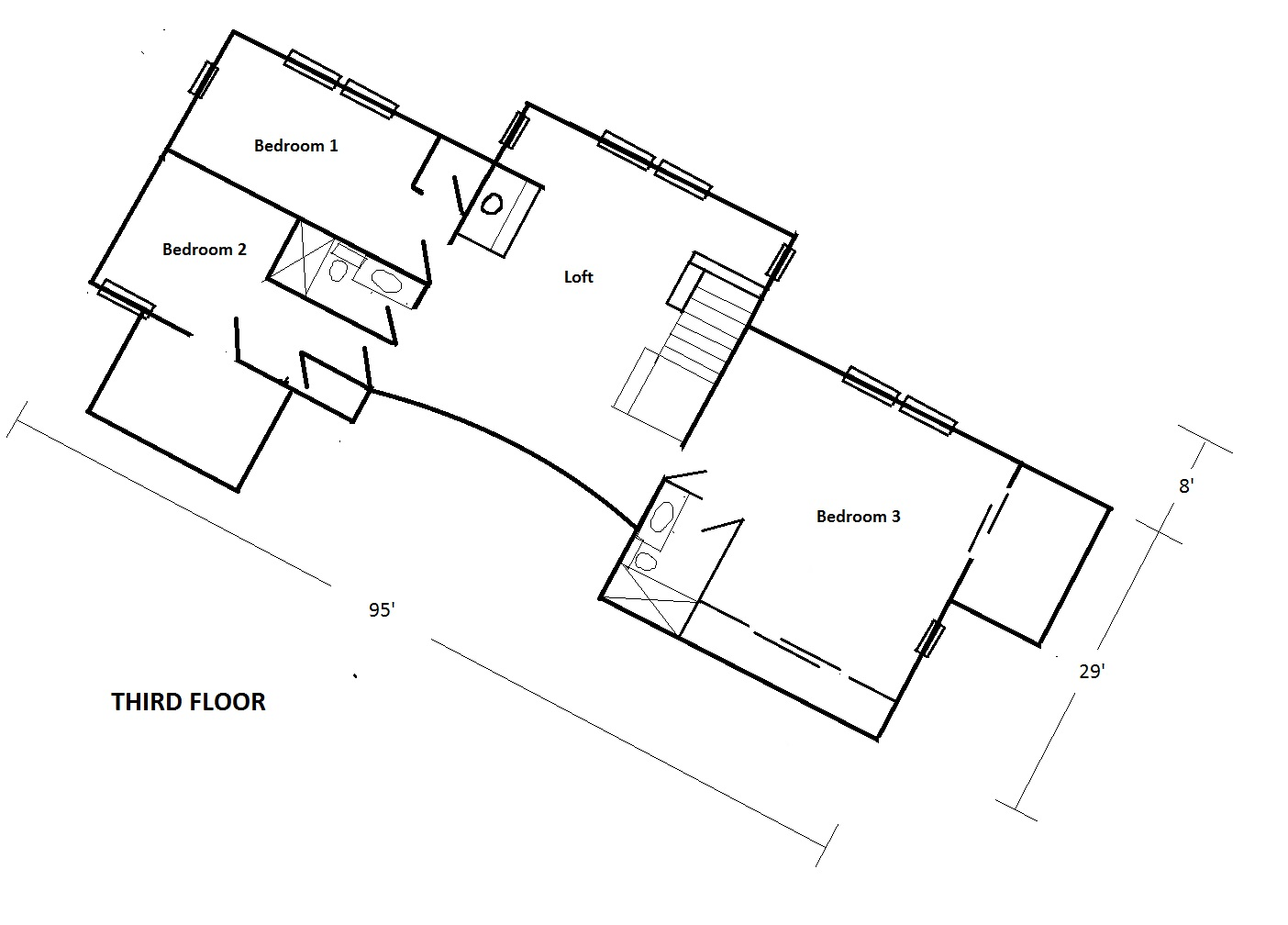 After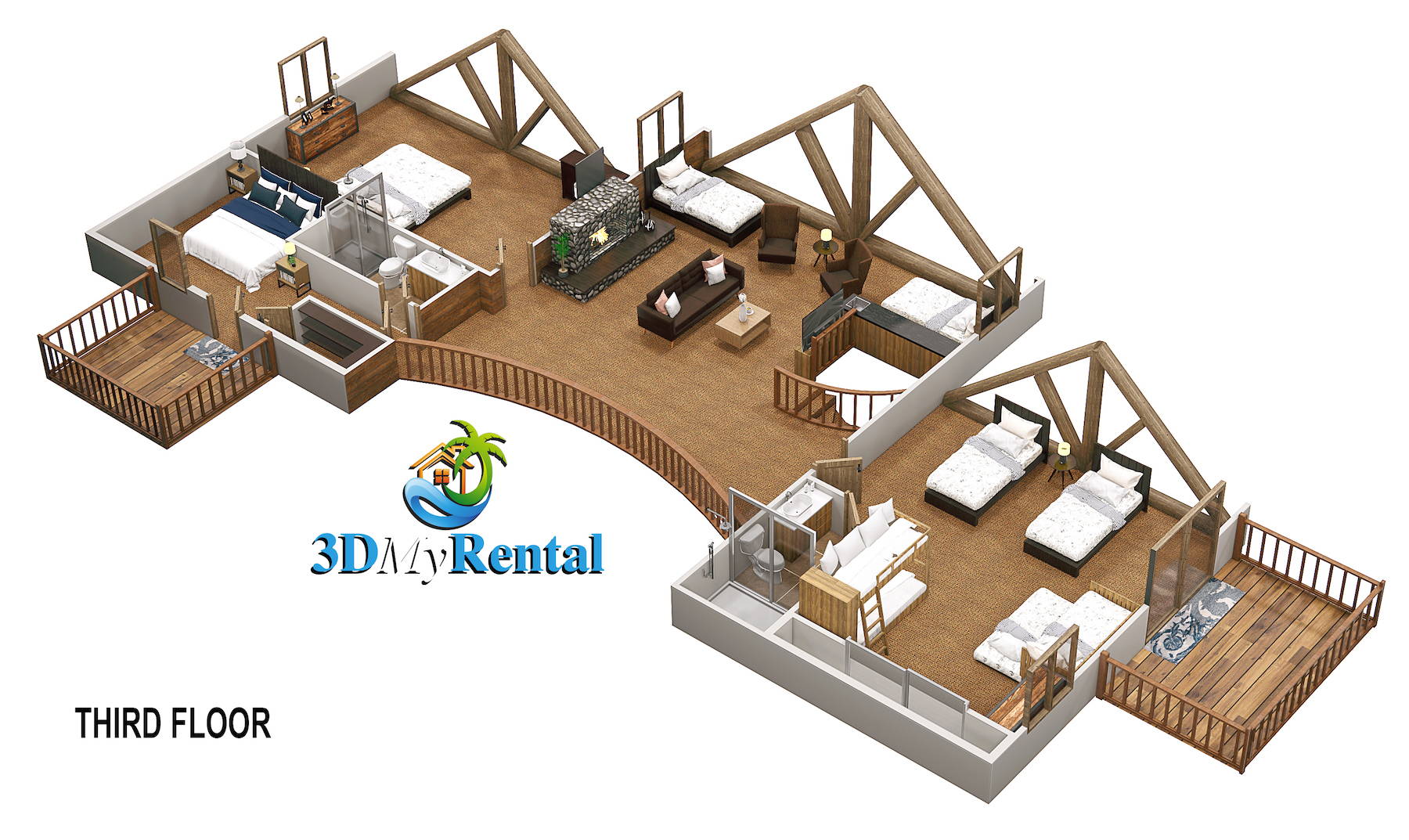 Using a 3D rendering software
Have you ever used photoshop before?
If so, have you seen the amount of tools that the software provides?
3D rendering software, like photoshop, can be a very powerful and difficult to learn program.
Personally, we don't think this is the most economical decision when trying to get a rendered floor plan.
It can take months just to learn the basics and who has time for that?
There are only 24 hours in a day, and you should use it to the best of your time.
If you are curious, here is a short clip we created while making a recent 3d rendered floor plan.
Now, if that video hasn't scared you and you are still intent on learning how to create a 3D floor plan, we suggest going onto Youtube to learn how to use the program, Sketchup.
Using 3D Rendering Services
As professionals, we understand the importance of using time efficiently, and sometimes it can be considered more affordable to just outsource than to take the months to learn a new software program.
That's why we suggest using a professional 3D rendering company that knows what they're doing.
When vetting a company to create your rendering there are a few key things you should ask yourself:
How does their work look?

Does their work look high quality and up to par on what you're looking for?

How are their reviews?

Do they have a lot of highly rated reviews from real people? Are they recommended from others?

Is the company professional?

Professionalism is key here. Do they respond in a timely manner? Do they acknowledge your wants and needs? When choosing a company, you want to work with someone you like. You are after all, going to be working with them to design your project.
3D Rendering Services vs 3D Rendering Software
3D rendering software is a great bet if you'd like to learn a new skill to use for the foreseeable future or want to pick up a new hobby.
People who only need an occasional rendering or busy professionals are going to typically value their time and choose to go with a 3D rendering service company instead to create their 3D floor plan.
If you're looking for a professional 3D rendering service provider, 3DMyRental is here to help
At 3DMyRental, we have a team of certified graphic designers who have been vetted and have hundreds of hours of experience building 3D renderings.
Whether it be a rendered floor plan, architectural rendering, or a custom artistic rendering, we have the knowledge and skill to create your rendering.

Our team has created hundreds of renderings and we've helped many professionals build out their projects.

We specialize in creating rendered floor plans that mimic the look of your real life airbnbs to help travelers better envision their stays.
Being Airbnb hosts ourselves, we understand the nuances of getting bookings and created 3DMyRental in hopes of helping other homeowners to increase their bookings.


"It is amazing to me the level of detail that you are able to put into these drawings, from capturing all the different colors, textures, and elements, and then bringing them all to life. It is truly a spectacular representation of my cabin and I feel it will provide me a competitive edge in my STR market while simultaneously benefiting our guests understanding of the space, prior to booking. Thank you too, for all your timely change requests and professionalism throughout the process."
-Nick Bosley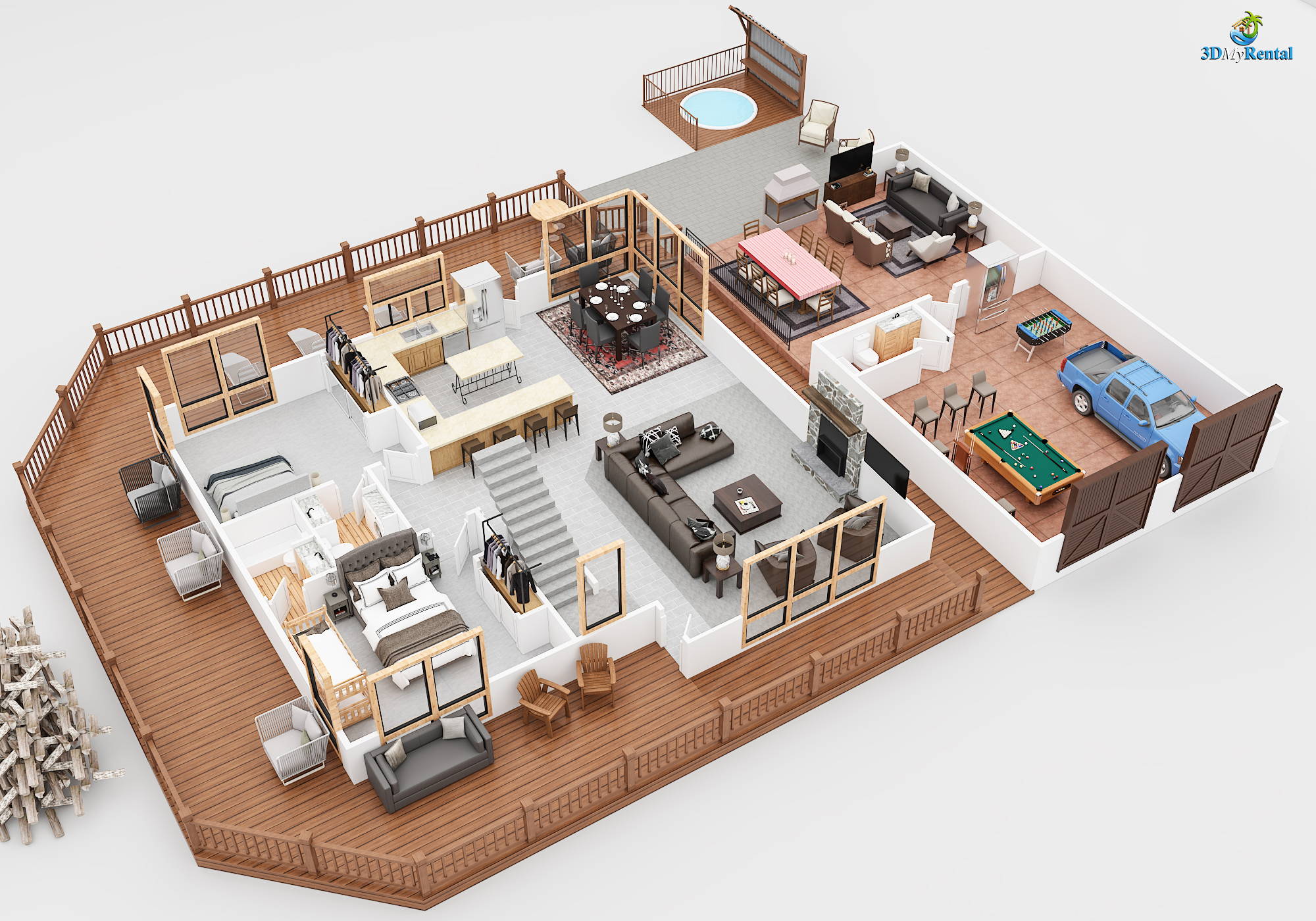 If you're looking for a dependable and vetted company to create your rendered floor plan, you can get started with us right now here.