Let Your 3D Render Be Your Secret Weapon
Blow your future renters away with an informative, inviting, and interesting 3D floor plan
– and get more renters, more often.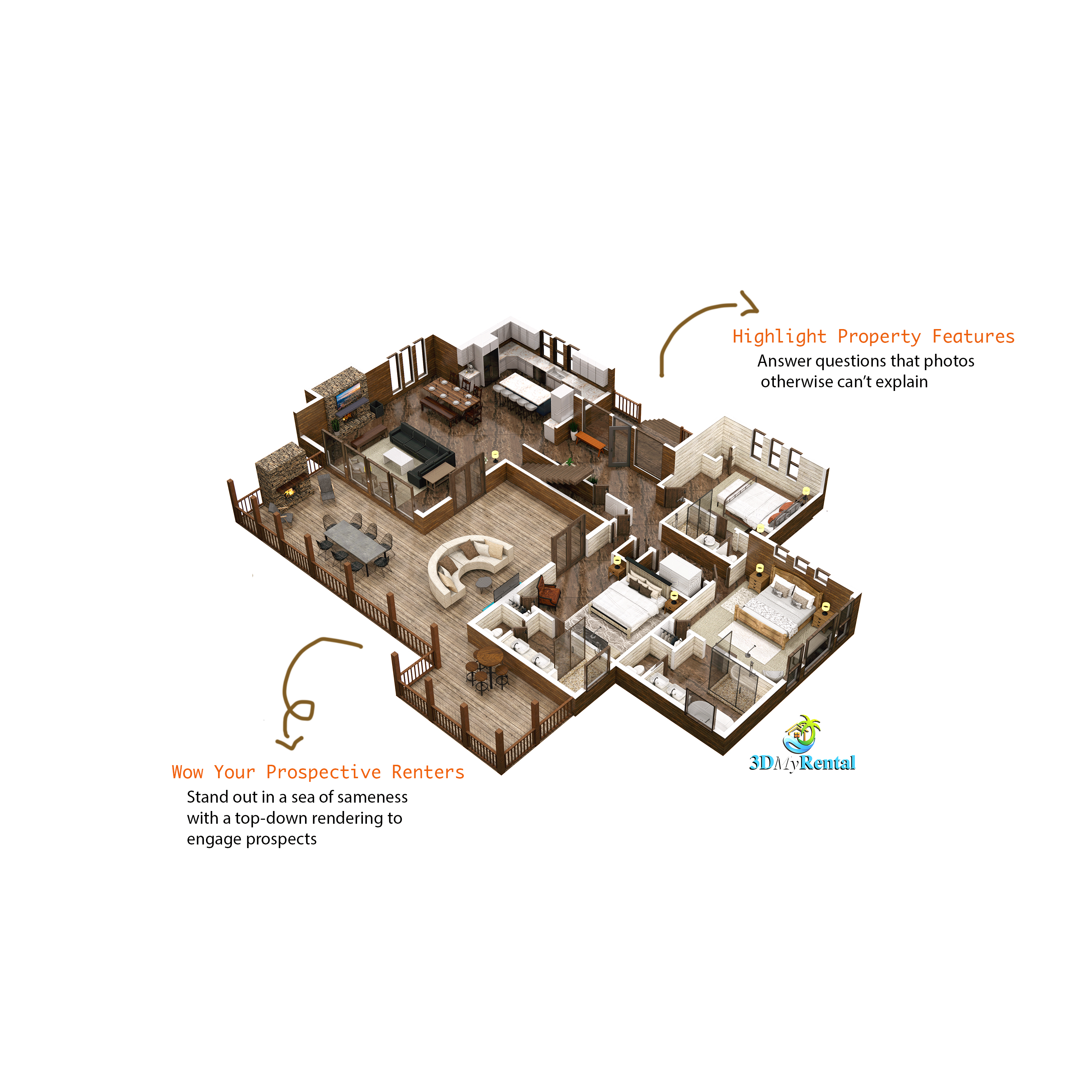 Capture More Instant
Bookings
In today's digital world, 73% of travelers say that they get confused when looking at a property's photos, and of those 73%, half of them say they don't wait to ask a question and instead move on to find a property that fills their needs. With a 3D render, many questions you didn't think to address will be answered, visually, and you'll instantly have a leg-up against the local properties you're competing with.
No need for a walkthrough--we recreate your beautiful space with just a link to your
listing and a 2-dimensional property sketch. Don't have a sketch? No problem! We can create one for you with little effort on your part.
With so many options at traveler's fingertips, it's harder than ever to stand out. Our renderings, provide that "gotta have it!" factor, and 60%* of travelers say a rendering would greatly assist them in booking one property over another!
Convert "Just Looking" into "Now Booking"
A 3D render shows your prospects that you're going that extra mile, to show not just how it is, but how your property lives. It communicates pride in the property and suggests that you care about your guests' needs. In addition, more than half of travelers agreed that a 3D rendering gives them the impression that they're dealing with an honest host, an important value to have when trying to get instant bookings.
See Why Renters Love Our Renderings!
Oh my goodness, I cannot express enough how helpful these floor plans were. They definitely provided helpful insight and influenced my decision in booking this property because I was able to assign all the sleeping arrangements. I printed them and labeled who's sleeping where. I was also able to create an agenda for meals and activities with them. I think it's a great addition to the property's profile because other properties don't have that option so you would have to imagine it. With this, there's no surprises!
-Travler, Rubi Ortiz
The stunning pictures of the property caught our eye, but it wasn't until we poured over the layout provided by the 3D renderings that we made our decision to book. Sometimes it can be difficult to determine a property's layout just from the photos. As we have 15 people in our party, it was important to figure out where everyone was sleeping, plus my grandmother with a walker has a difficult time navigating stairs, so when we could visualize the access from the garage to the 2nd floor bedroom, with only a couple steps, we were confident to book your property.
-Traveler, Wilhelmina McKinnon
I LOVE these! I probably book 25+ rentals a year. I am WAY more likely to book when I find these on a listing. I work with a lot of hosts and I always recommend sharing floor plans to my clients.
Traveler and Property Manager - Christy Dawn Whipple
This was the first time I've seen the 3D floor plan used on a listing and it was very helpful to have along with the pictures. In my opinion, it gave a great first impression that the effort was made for such detail.
Traveler - Courtney Kirschner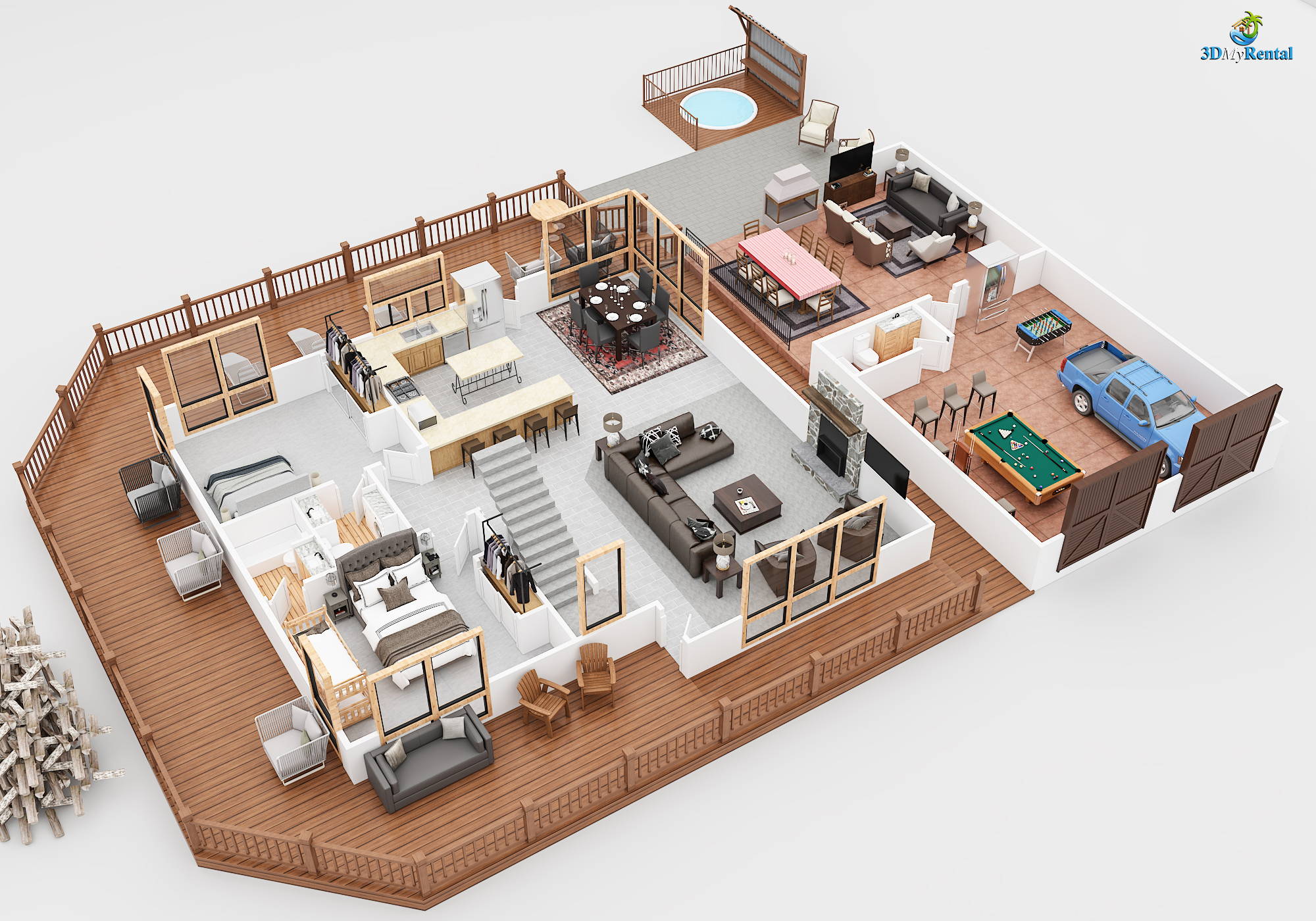 Stand Out In A Sea of Sameness
The average traveler looks at 24 listings before finalizing booking. With so many options at their fingertips, it's harder than ever to stand out. They may need just a little nudge.
A 3D-rendered, top-down overview of your property will do just that--engaging your prospective traveler long enough to make you stand out. They can easily understand the floorplan and picture their stay in unmatched detail. They'll instantly start planning who in their party will sleep where and envision how their stay will unfold.
Eliminate The Back-And-Forth
Travelers eager to book can be impatient. They don't want to wait for an owner to reply – and you don't want to dedicate your time to answering emails about obscure property details.
More often than not, travelers will simply book another property rather than wait for a reply.
That's why a 3D render will give your property more instant bookings without the inquiries. At a glance, they'll already understand every nook and cranny of the property and are more willing to book with a secure deposit on the spot.
"Often the skeptic, I questioned the ROI on this investment, but after I started getting raving traveler feedback about how enticing and helpful the renderings were, I was assured. With my rental having 2 floors and 4 bedrooms, I didn't realize just how confusing it could be to potential renters trying to figure out the flow and sleeping arrangements. I think the 3D renderings take the guesswork out and compel some potential renters, who may have otherwise left, to stay on my listing and ultimately book."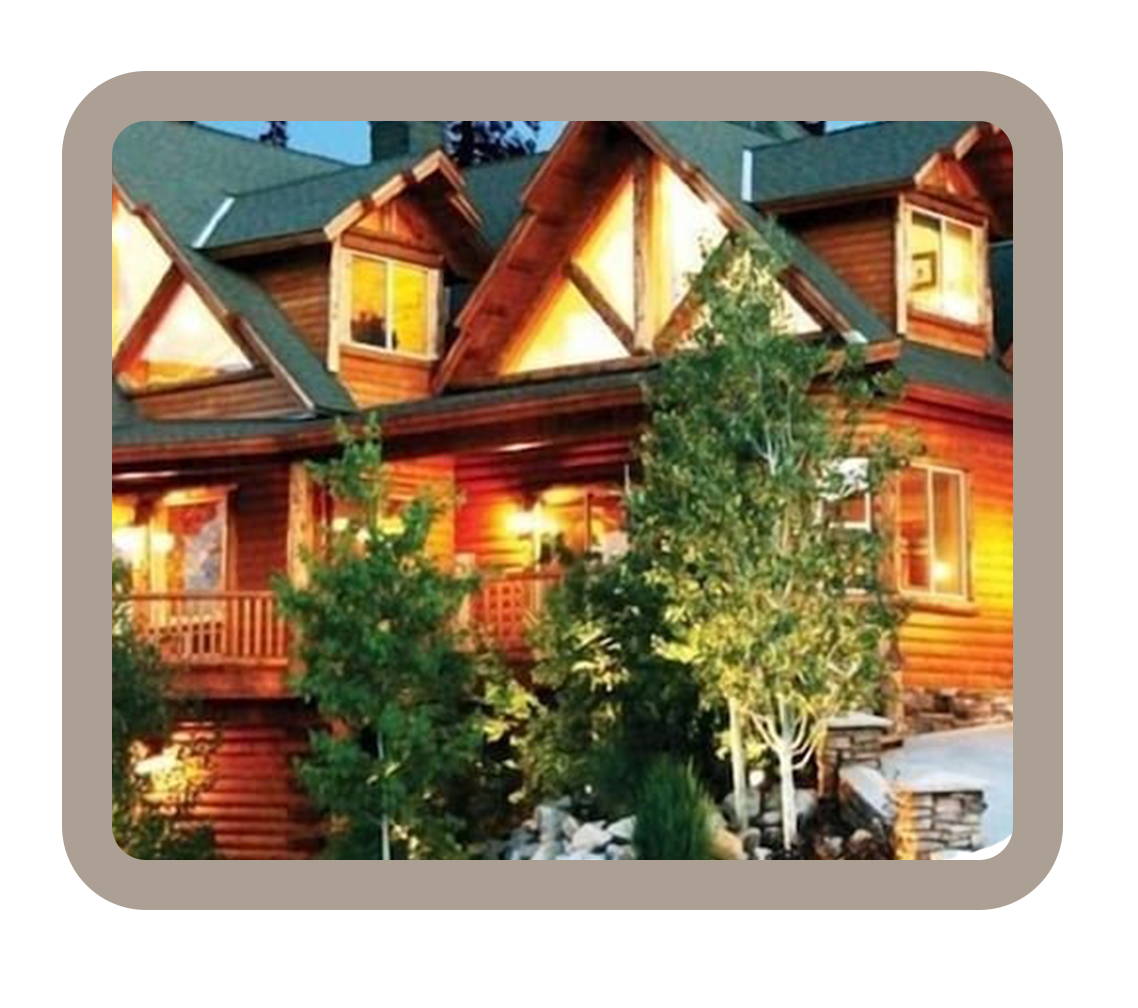 https://www.airbnb.com/rooms/50374139

"It is amazing to me the level of detail that you are able to put into these drawings, from capturing all the different colors, textures, and elements, and then bringing them all to life. It is truly a spectacular representation of my cabin and I feel it will provide me a competitive edge in my STR market while simultaneously benefiting our guests understanding of the space, prior to booking. Thank you too, for all your timely change requests and professionalism throughout the process."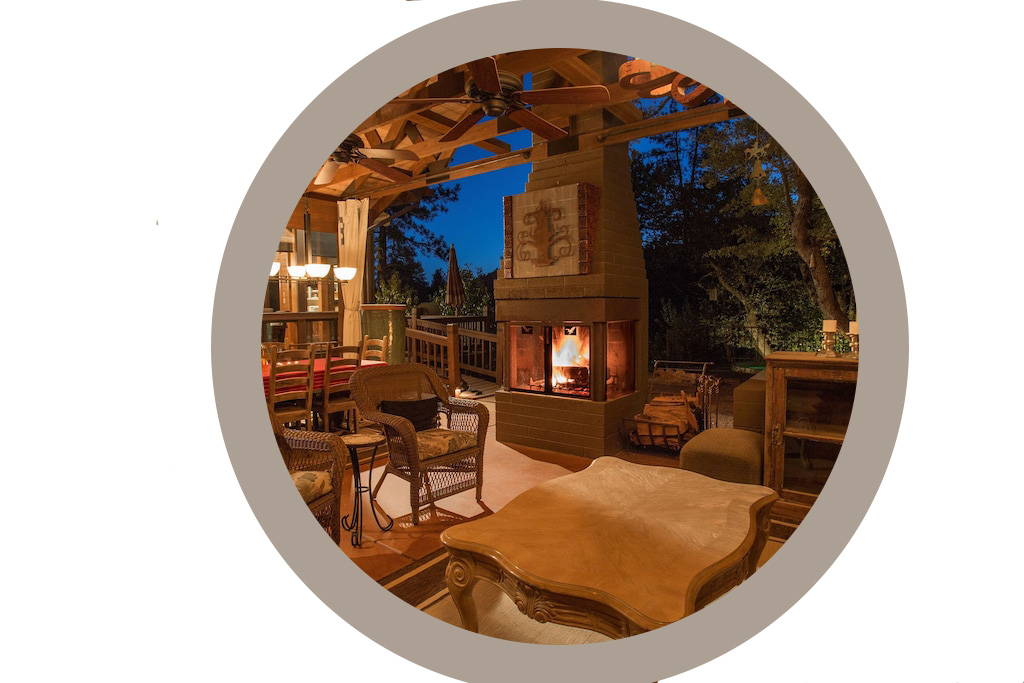 https://www.vrbo.com/4505769ha

"3dMyRental is amazing! They work diligently to ensure your property is perfect. They are easy to work with and quick as well as efficient. I can not recommend them enough!! Thank you so much!"
https://www.airbnb.com/rooms/51326776

Sign up for our newsletter to stay on top of news and receive discounts!
Ouch! - That's abandonment!
Over 70% of your visitors do just that and never return.
With a 3D floor plan from 3DMyRental, you're giving yourself every opportunity to save that unsure traveler from leaving your listing and capturing a new booking.
If our renderings could capture just half of those unsure visitors, would it not be worth it?
An investment that pays itself for years to come in extra bookings

Trusted by more than 150 Airbnb hosts

Compatible with Airbnb & VRBO