What are Renters Saying About Our Renderings?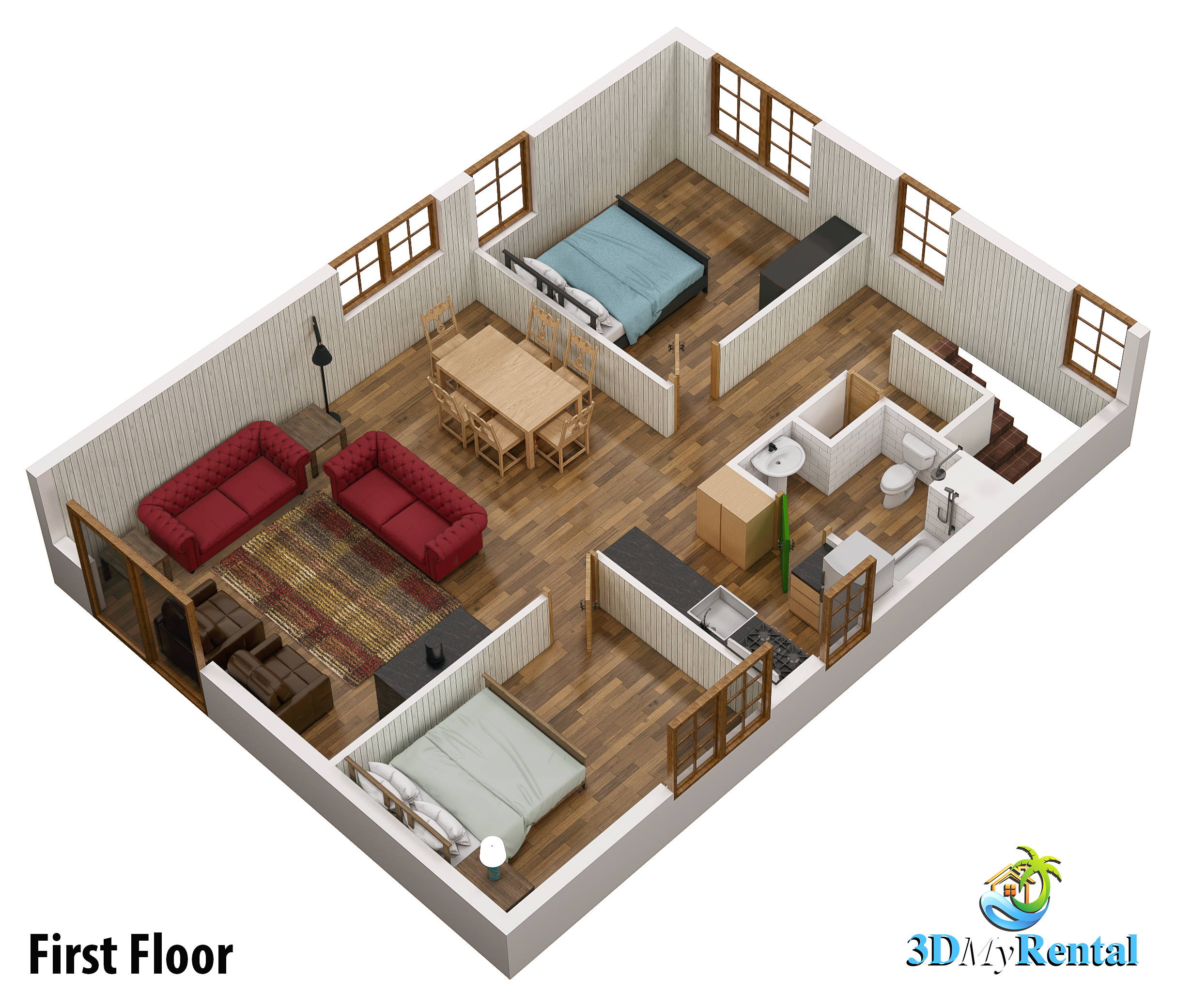 Have you ever looked at an Airbnb listing only to walk away confused, with more questions than answers? "Which room has easiest access for nana?" "Where is the game room in comparison to the bedroom?" or "Where can I charge my EV?"
Worse yet, have you ever looked at your own listing and see that your property was viewed "X" amount of times but with no bookings in sight?
In a recent survey, we found that nearly half (45%) of renters don't wait to ask a question before moving on to the next property!
After noticing a trend of increased bookings on our own rentals after implementing 3D renderings, we decided to ask our renters directly after they booked what they thought of them.
Here's what they have to say.

Some have been short and sweet:

Hi,

Yes, we found them very helpful. It is a great addition and helped us make our final decision on booking your property!

 
Hi Martin!

By 3D images do you mean the floor by floor architectural renderings? If so, they were extremely helpful. My friend and I were saying we wished every posting had those! You are setting a great example.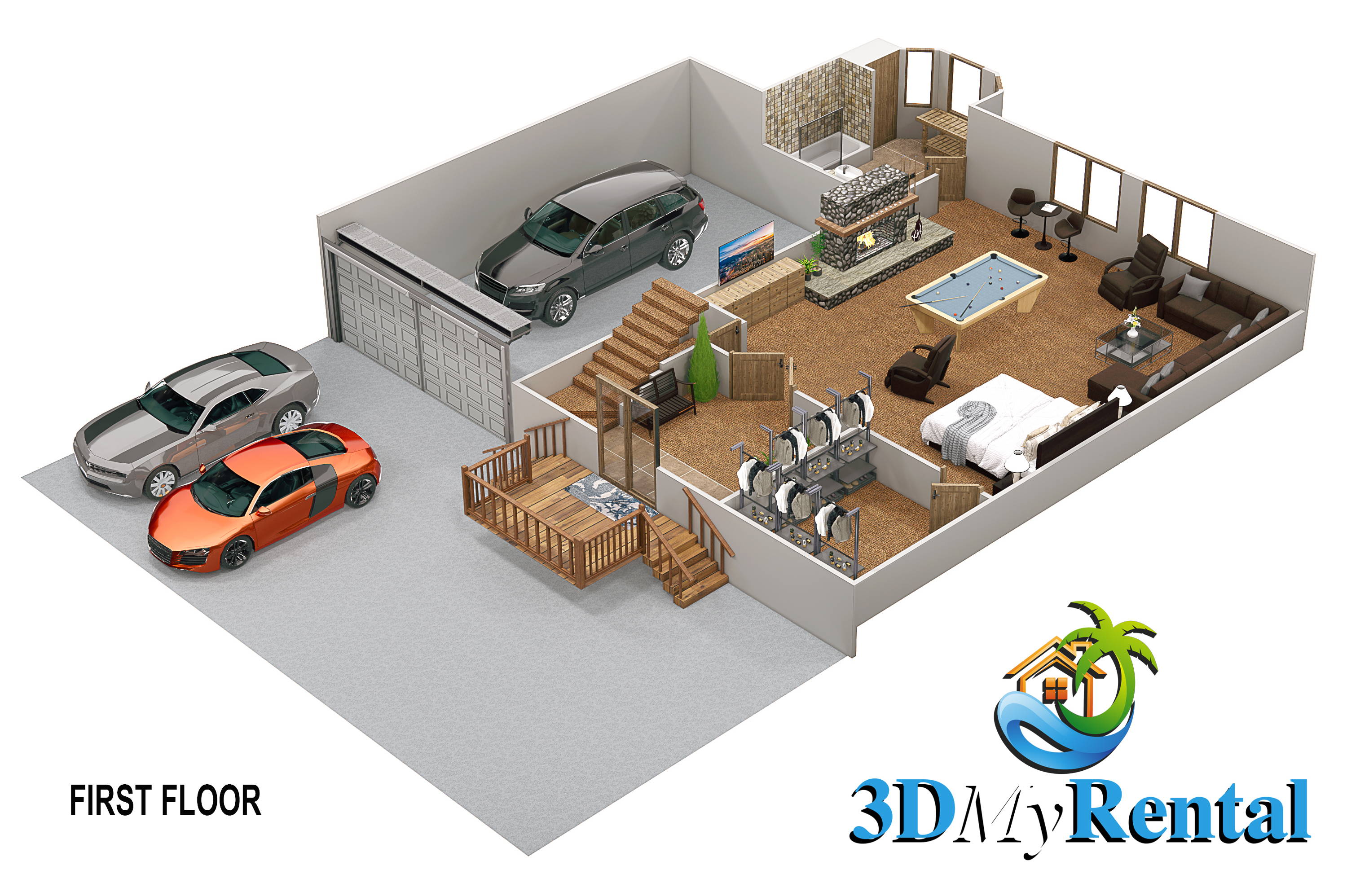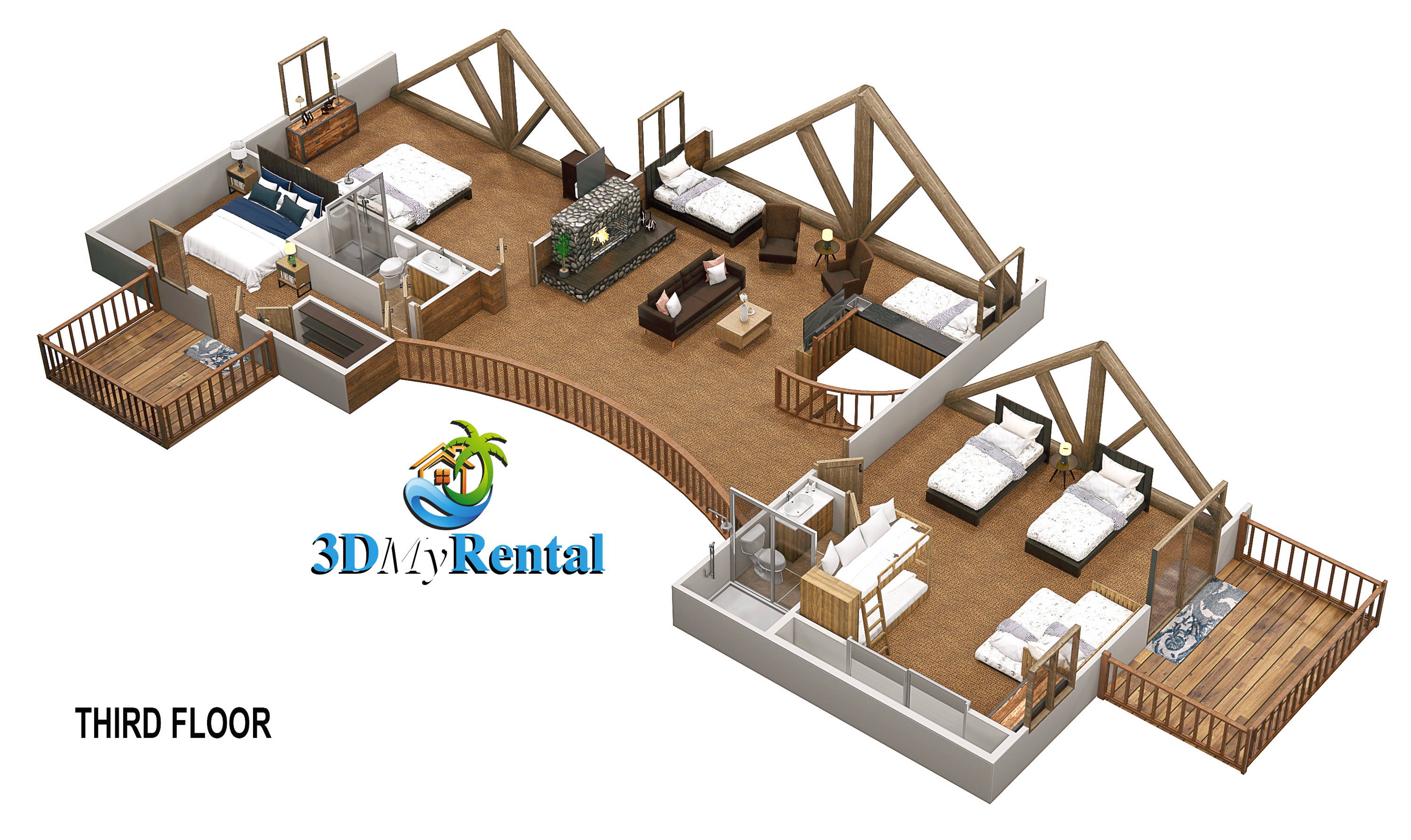 ---
Other responses have been much more detailed and in depth:
Hello!
The 3D images stood out from the rest of the listings we saw. They were very helpful for us. I've stayed at many cabins and I never got to see the layout. With these 3D images, we feel like there is no surprises. We know exactly where everything is and it helped us plan who is sleeping where etc. We are a big group (12) so we got to see just how much space we are going to have which is really nice. Some of us visual learners got swayed to this cabin because of the fun stuff in the 3D pictures. I do feel like pictures are nice but having the floor plan is just as important to properly plan a trip.
- Patricia Montes -
8.9.22
The stunning pictures of the property caught our eye, but it wasn't until we poured over the layout provided by the 3D renderings that we made our decision to book. Sometimes it can be difficult to determine a property's layout just from the photos. As we have 15 people in our party, it was important to figure out where everyone was sleeping, plus my grandmother with a walker has a difficult time navigating stairs, so when we could visualize the access from the garage to the second floor bedroom, with only a couple steps, we were confident to book your property.
 

Hi Martin!

Oh my goodness, I cannot express enough how helpful these floor plans were. They definitely provided helpful insight and influenced my decision in booking this property because I was able to assign all the sleeping arrangements. I printed them and labeled who's sleeping where. I was also able to create an agenda with for meals and activities with them. I think it's a great addition to the property's profile because other places don't have that option so you would have to imagine it. With this, there's no surprises!

I hope this helps,
---
You probably noticed that each renter had a varying need that was fulfilled by the renderings. 
Beyond the obvious, our 3D renderings will often address even the most particular needs of your guests. In today's instant gratification world, it's more important than ever to capture the instant booker!
Have you received a rendering from us? If so, please take the time to ask some of your guests what they think and let us know their responses in the comments!
How are Traveler's Shopping for their Vacation Rental?
4 Photo Mistakes and How to Fix Them
Why a 3D Rendering is Better than a Video Walkthrough